Beginning March 20, 2018, all Google Apps users will notice a change to the way they log into Google services using their AppState account. This is the first step toward our strategic goal of implementing improved authentication services later this year.
When you enter your AppState email address at the login prompt for any Google service and choose NEXT, you will be taken to the official single sign on authentication window for AppState. You will be asked again for your username and then your password.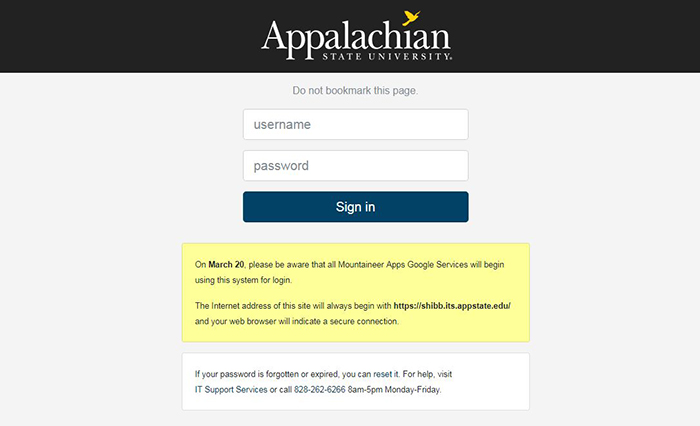 Contact our HelpDesk at 828-262-6266 if you have any questions.